Moderator
Mark as New

Mark as Read

Bookmark

Subscribe

Email to a Friend
"It all started when I lost a bet on Twitter." These were words Michael Condrey, our Studio Head and Co-Founder of Sledgehammer Games used to kick off our Studio Meeting on Wednesday morning. We gathered together as a team to watch the premiere of the new "Power Changes Everything" trailer and were informed of a very special VIP guest in our studio. A couple of weeks ago, Michael accepted a bet where a Call of Duty influencer had posted this on Twitter.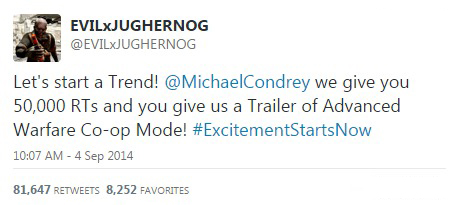 Michael tends to be a betting man, and replied with "I kind of like the sounds of that." It took the Call of Duty community only 5 days for that tweet to generate over 50,000 retweets (and it kept going! The current count is just above 81K retweets!). We still needed a little bit of time to prepare a trailer for the co-op reveal, but that time was finally upon us.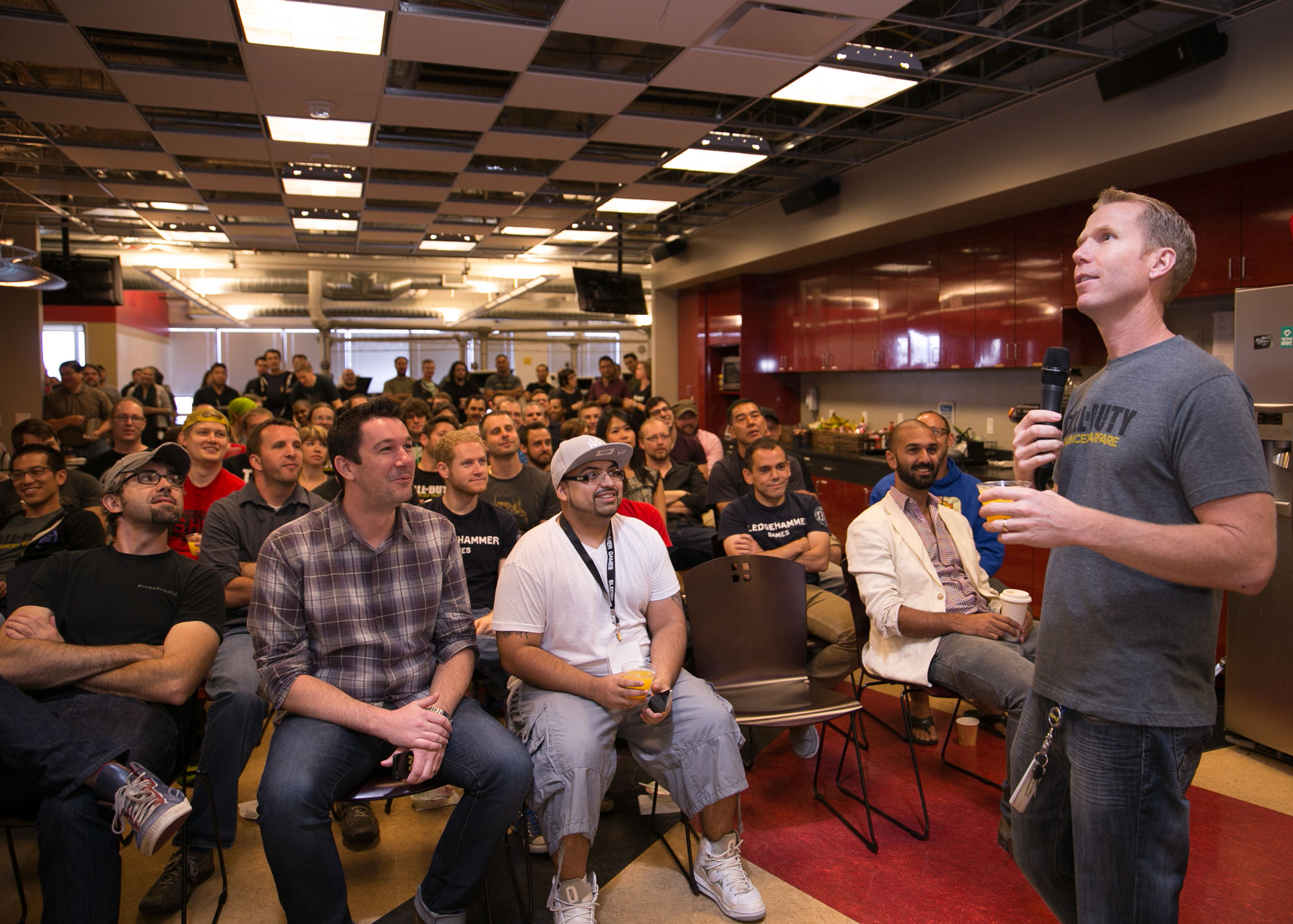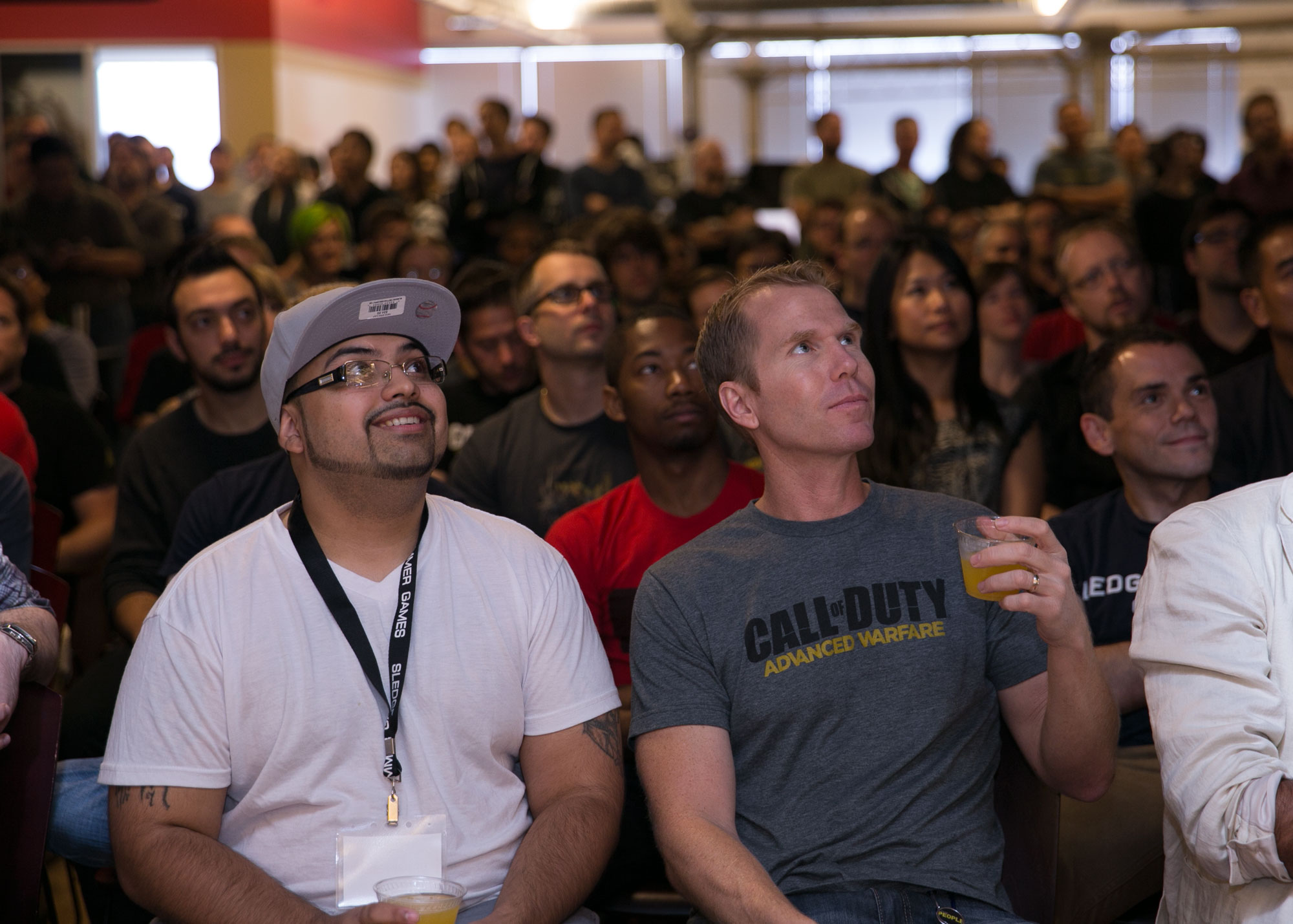 We invited Edward Prince, aka @EVILxJUGHERNOG, to the Sledgehammer Games studios as a special VIP guest for the day. With our studio gathered together to watch the new Call of Duty: Advanced Warfare trailer, Michael Condrey gave some thanks for the many long nights that some of our Hammers have been working to finish our game, and that this is truly some of the best work of our lives.
After some photos with our Team, we gave Edward the opportunity to play Advanced Warfare's new Exo-Survival with some of our developers – becoming one of the first people outside the studio to play it. From the smile on his face, he was having a great time defending against the varying waves of enemies and the new objective waves throughout the game.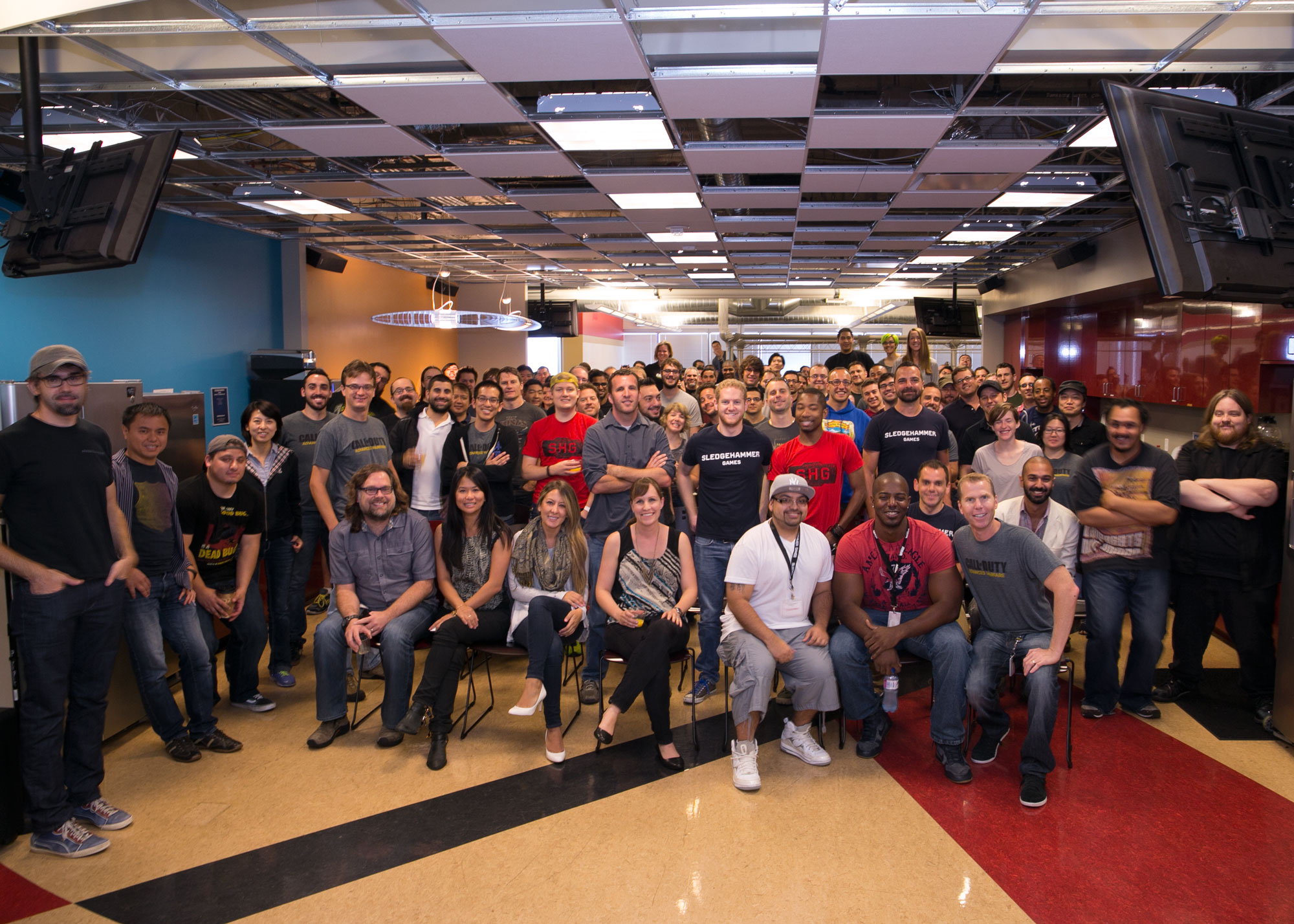 As another treat, Edward had some hands on time with multiplayer for Advanced Warfare. We gave him a little bit of time to get adjusted to the new movement mechanics of the Exo before we turned up the heat, but he was able to hold his own against some of our developers! As a last pick of a map and mode before leaving, he chose to go with his favorite game type, Kill Confirmed, on one of our newly announced maps, Recovery.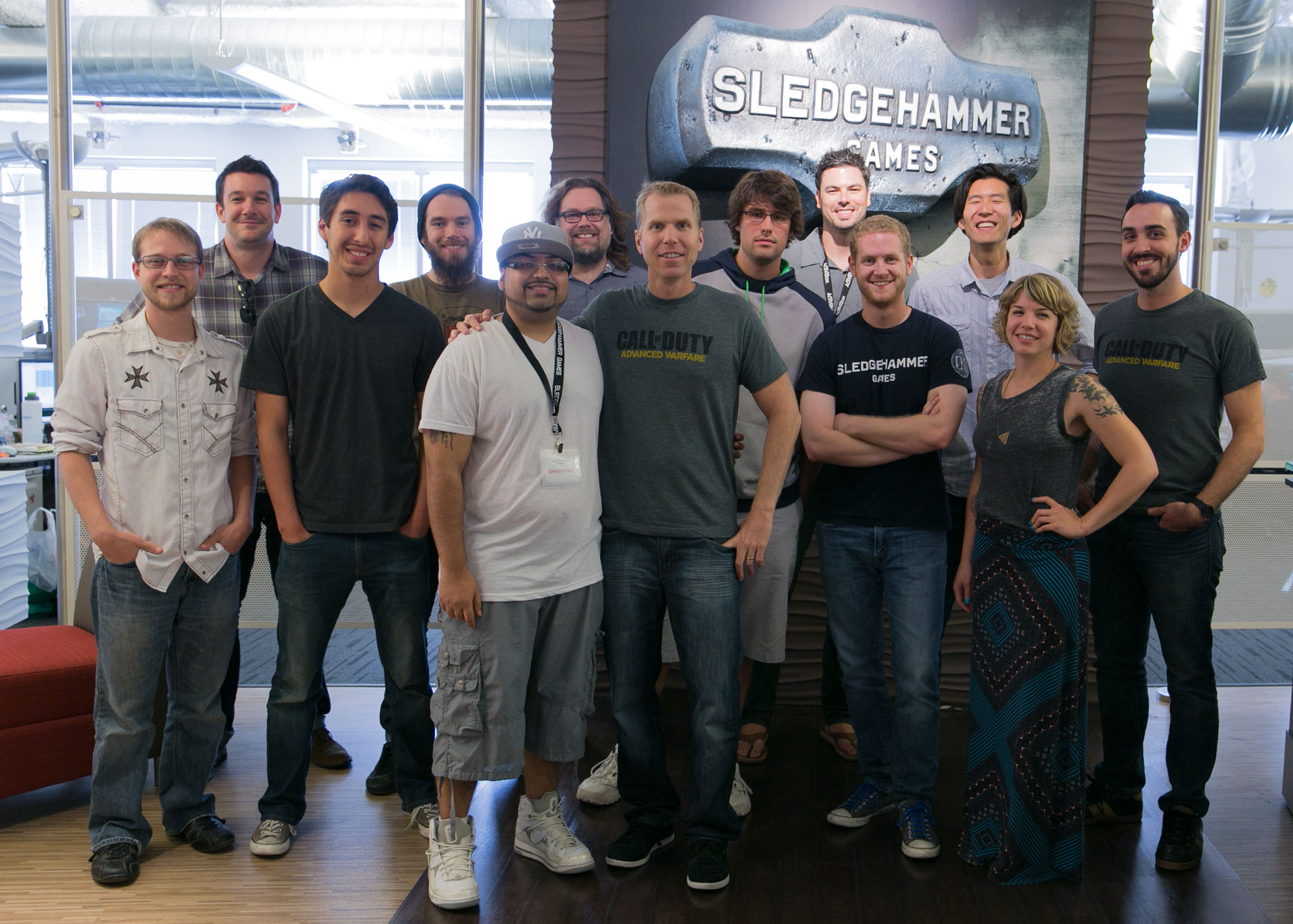 Thanks so much for being one of our honorary Hammers, Edward, and we hope you had a great time visiting our studio for the day. Keep up with everything SHG on our official Twitter, Facebook, Instagram, and Google+ channels. Just a little more than a month to go until Day Zero!
You must be a registered user to add a comment. If you've already registered, sign in. Otherwise, register and sign in.