Modern Warfare 3 Forum
Topic Options
Mark Topic as New

Mark Topic as Read

Float this Topic for Current User

Bookmark

Subscribe
Mark as New

Bookmark

Subscribe

Email to a Friend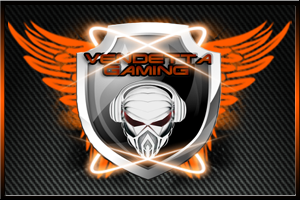 Vendetta Gaming is a mature, friendly Call of Duty clan on Xbox 360. If you're over 18 andlooking for people to play with in a great competitive community, then head on over to ourwebsite, register, and fill in a recruitment application form to start your journey with Vendetta! You will join as a recruit and undergo a one week trial so we can get to know you a bit, after which you'll be promoted (or not, as the case may be!) and invited to our ELITE clan.
We play Black Ops II almost exclusively, although very occasionally we might go on MW3. At Vendetta we try and make everybody feel welcome and at home, and every member is approachable and friendly. We're not just a clan, we're a community too.
Age limit: 18+ (may make some exceptions).
Location(s): Most of our members are from the UK and US, although we do have some others from other places in Europe and in Australia too. You can join no matter where you're from!
Requirements: None apart from having a mature attitude and playing fair! Whether you're a boy or girl, no matter what your skill, as long as you can contribute and stay loyal to thegroup, you can apply! That's the great thing about us.
Competitive gaming?: We are looking into signing up for some pro competitions in the near future, and we are currently looking for sponsors.
Game Modes: We play a bit of everything; CTF is our specialty and Core and Hardcore TDM, Domination, and KC are our main game modes. We also play Demolition, SnD, and other types. We have a pro league team set up, and of course we like to play some zombies from time to time as well.
ELITE clan?: Yes, and we participate in clan challenges and clan ops whenever they are available.
How many members?: We currently have just over 50 members, and we're still growing.
Other branches off of Vendetta? We have a Youtube account, a Facebook page, and a Twitter account too.
Join the army now - www.vendettagamingclan.com.
Any questions, just reply to the discussion and I'll get back to you. Thanks for your time!