Call of Duty Black Ops 4 General Discussion Forum
Topic Options
Mark Topic as New

Mark Topic as Read

Float this Topic for Current User

Bookmark

Subscribe
Highlighted
Mark as New

Bookmark

Subscribe

Email to a Friend
---

@Dark Ryu wrote:


It was one of the most amazing sight attachments in the Black Ops history ever!

---
praising the TF - is a first.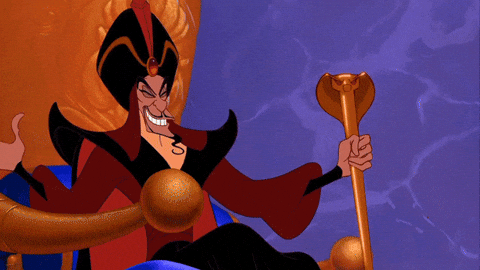 "We do not rise to the level of our expectations. We fall to the level
of our training"
Mark as New

Bookmark

Subscribe

Email to a Friend
Mark as New

Bookmark

Subscribe

Email to a Friend
Oh I'm sure they will bring some kind of ***** attachment for noobs to use so you'll be able to use it against the 200 people playing this game since there won't be many after all.
Mark as New

Bookmark

Subscribe

Email to a Friend
So your one of those that has a predetermined list of what noob items are except when you use them of course.
I will use whatever I feel like doesn't really matter if anyone else likes it or not and if someone needs an excuse as to why I beat them the blanket cheap statement of "you used noob stuff" lmao. If someone can't beat me in a game that it 100% on them- it's people like you that look for every excuse in the book as to why you lost.
If you don't have QuickDraw on does that make it a noob item of the other guy does?
if someone puts up a uav and you don't the have ghost does that make the uav a noob item?
This could go on all day but it has been my experience when someone calls me a noob in a game and I go check their stats in BO3 I find they only use one weapon nothing diamond, one load lout and one set of streaks smh.
Some of us that have actually gone through and used everything don't really care what the other side is using cause we generally already know how to counter it or just make it irrelevant.
Here is another tip -you have multiple load out slots set them up strategically and don't be afraid to change during the match.
Do you call people tryhards and think it's an insult? Makes me laugh every time I get called that.
Mark as New

Bookmark

Subscribe

Email to a Friend
Not really no, I find that attachments like the target finder or heartbeat sensor promotes hiding in a corner waiting for your screen to blip or a crosshair to appear and you're putting way to much thought into what you just said.
Mark as New

Bookmark

Subscribe

Email to a Friend
You find it promotes this? According to who you again? Or is it on the list of easy excuses when you lose a match?
Those with vision issues it helps. Not everyone has 20/20 vision not too mention color blind games are taking more and more steps so that everyone can play and they do this while keeping a balance with counters. Whaaaaaaaaa
I use all styles of play including camping, if someone doesn't check corners that is on them and no one else period.
The target finder or BOA never pushed for me to camp I use those with all styles of play, usually if someone that couldn't handle a loss that is looking for an excuse will scream you camped, you used this weapon, you used that sight, wah wah wah. Always an excuse for certain people.
Camping is not a dirty word, certain weapons and sights are not taboo.
Do you support the mindless predictable person the continues to run the same route over and over with the 5-27 because by gosh they are using iron sights and running top speed so they must be good. Or the person that adjust to each game and what it takes for the win? Stuff that makes ya go hmmmmmm.
Not playing the objective now that is another story.
funny how you said I put too much thought into what I said while I think you didn't put any thought into what you said 🤡.
Mark as New

Bookmark

Subscribe

Email to a Friend
There you go assuming and replying with a longer then needed reply again as well, told you my two cents and you want to drag this out further than needed.
If you need something to help you aquire a target then you need more than an attachment to help you out and no that's not meant to be elitist statement because it's no secret that the people who play this game are toxic and anything meant for something else is going to get abused in the worst ways possible and Treyarch are the masters of garbage anyways by putting things in the game that promote bitchism.
Mark as New

Bookmark

Subscribe

Email to a Friend
Your funny , your think Your two cents wasn't complaining? Perhaps you need to look back at your op. Everything in the game is meant to assist in one way or another and most if not all have a counter = balance.
Some don't want to have to counter specific items and I guess that is where your bitchism comes into full effect 😜.
either way I do hope you have a good one.
Mark as New

Bookmark

Subscribe

Email to a Friend
Theres another reason why it should return. It helps for people with not so good vision. Don't forget xbox released those special controllers for the disabled. They want to game too. SO in theory if Treyarch cared about their players they SHOULD add this sight back into the game. It'll help others with a little slow reaction time. That way this game is made for everyone. Last I checked gaming is supposed to be FUN and i'd like to have fun with the Target Finder. So if Treyarch wants to make their game fun and bring more people to their game they should do things like this and add this sight.